An Entertainment Destination Not To Be Missed!
Diamond Jo Casino is situated in Dubuque's historic downtown and nightlife district. We offer a high-energy casino with over 750 slots, 20 table games, live entertainment at Mississippi Moon Bar, state-of-the-art bowling center, and a variety of restaurants to suit every taste.
Play
FanDuel Sportsbook
Located at the south entrance of the Diamond Jo Casino, the FanDuel Sportsbook offers 2,150 square feet of sports betting.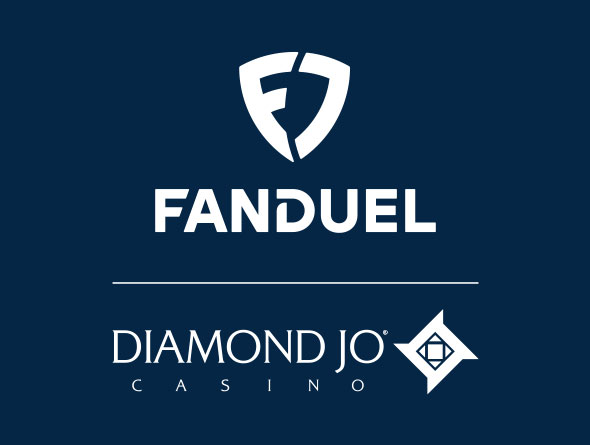 A Galaxy of Fun™!
Stardust Social Casino Mobile App
Stardust, Las Vegas' most famous casino, is back! Stardust offers authentic Vegas slots: math models, reel strips, imagery, sounds, music, and name brands. One spin and you will know the difference!